Glass Door Hotel and Home Use Mini Beverage Fridge M-25T
Product Detail
Product Tags
Core description
Reinn glass door minibar sets new benchmarks in guest comfort, product presentation and energy efficiency. Featuring Mdesafe's noiseless absorption technology , the 25 l class minibar fridge is completely silent in operation and economical, too. Its glass door and LED interior lighting nicely accent the minibar offering to boost your sales. Optional upgrades: door handle, lock, left-hand-side hinge, LED door opening control.
Minibar-Standard Features:
Cooling Method: Absorption technologies, ammonia water circle
1.Minibar are the one of the products which are environmental friendly, without fluorine,  and cause no pollution to the aerosphere. High performance with superior absorption new technology and cooling by ammonia.
2.Minibar are with no compressor, no fan, no moving part, no Freon, no vibration, silent and don't produce any noise, function stably and soundly.  The products can defrost automatically and belong to static-cooling refrigerators. 
3.The products adopt electronic temperature control, which makes the temperature in the product. 
4.Quite even, and have little fluctuation when starting and shutting off. 
5.The door hinges of the product are left-and-right interchangeable. 
6. Maintenance-free operation, energy saving, long life and 5 years' warranty.
OPTION
1.Left or right open
2.Color(Black, White, etc)
3.Solid door or Glass door
4.Print customer logo
5.Power plug type, For examples, Spain type, New Zealand type, USA type, Europe type etc.
6.With lock 
7.AC or DC
8.Shelving can be customize to meet specific storage
APPLICATIONS
Hotel guest room, Office, Hospital or Home etc.
Usage Instructions of Absorption Hotel Mini bar:
1. Please let the product work about 1 hour with no load, and then put in the foodstuff when using the product for the first time.
2. The product shall stand horizontally and can't be slanted; otherwise it will cause poor cooling.
3. There are totally 5 positions in the temperature adjusting device, normally please use position Position 1 is the warmest  while position 5 is the coolest.
4. Don't put too much foodstuff into the cabinet once, please add foodstuff gradually.
5. Certain distance shall be kept between the foodstuff stored in the cabinet, so that the cool air can  flow freely and the temperature will be even.
6. In order to save energy, please try your best to reduce the door opening times as well as make it  quick every time you open the door. 
7. When stop using, please use a soft wet cloth to clean the inside of the cube, and let air circulate  in the cube so as to avoid the liner of the cube being eroded.
8. LED light, 3.6V/1W.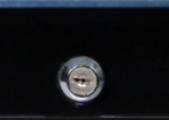 ---
---
Write your message here and send it to us