Hotel No Noise Absorption Mini Bar Fridge Without Compressor M-40T
Product Detail
Product Tags
Core description
Mde minibars are available in three different sizes, with solid door or glass door.All models are supplied with key lock and internal LED light.
An absorption minibar uses a single heating element and three operation fluids to powere the cooling system which makes it hightly reliable and energy efficient.
It is completely silent, environmentally friendly, the system is maintenance-free, and it has an extended service life. It is perfectly suitable for hotels and resorts. Almost all large hotels and hotel chains worldwide use absorption coolers.
Mini bar-Standard Features:
1:High performance with superior absorption new technology, cooling by ammonia
2:no compressor, no fan, no moving part, no vibration, noiseless, maintenance-free operation
3:Very long life-span and good stability.
4: Minibar are the one of the products which are environmental friendly, without fluorine, and cause no pollution to the aerosphere. 
5: Minibar are without compressor, silent and don't produce any noise, function stably and soundly. 
The products can defrost utomatically and belong to static-cooling refrigerators. 
6: The products adopt electronic temperature control, which makes the temperature in the product.
7: Quite even, and have little fluctuation when starting and shutting off. 
8: The door hinges of the product are left-and-right interchangeable.
9:Using type: Designed and engineered for hotel use.
10:Energy consumption: Energy efficient with special insulation.
11:Environmental:Environmentally safe, no CFCs or HCFC refrigerant.
12:Warranty: 1 year.
13:Maintenance:No maintenance required.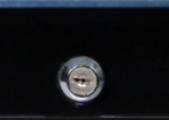 ---
---
Write your message here and send it to us